Comprehensive. Timely. Assured.
An integrated solution to help institutionalize Governance, Risk and Compliance (GRC)
Policies and Procedures to ensure
Data Security, Privacy and Protection of Information Assets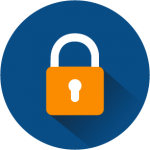 Are you doing everything you can to ensure that your data is secured, private, and available to you all the time? Do you have the right policies and procedures in place to protect your information assets and continue your operations smoothly?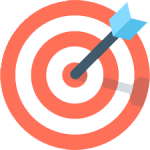 Are the policies and procedures broken down into well-defined, actionable tasks? Is your operations team assigned appropriate responsibilities?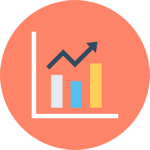 Everybody uses technology to digitise operations. How do you ensure that the policies and procedures are being followed? Do you have an informative dashboard for monitoring, analyzing, and providing actionable insights?
Implications of Using Technology
Everybody uses technology to digitise operations. 
Digitized operations generate substantial data. This data is stored in many places – on Personal computers and devices, servers, and cloud platforms.
An attack on the digitization infrastructure can threaten an organization to its core.
In addition to this threat to operations, all the data generated by digitized operations is an organization's most valuable asset and should be protected from attacks, theft, and breaches. The need to secure this data gets magnified if the data includes customer information.
The threat environment is constantly changing with new ways of hacking, breaching, stealing, and compromising on a daily basis. So the solution needs to be smarter and one step ahead!
Failing to protect a Digitization infrastructure has consequences – ranging from the more benign, like embarrassment, to loss of business, loss of your customers' faith, to a disruption of operations. This is not theoretical. Compliance Never Has a Day Off!
Today customers are aware of their rights of data protection and demand that appropriate business practices, policies, and procedures are in place to ensure protection.

Further, there are many standards like SOC, ISO, FINRA, PCI DSS, GDPR, FERPA, and HIPAA that address the issue of protecting digitization infrastructure.
Addressing the Information Security Challenge
Sigmify GRC offers Technology Compliance solution that has 3 steps –Scan & Setup, Perform, Monitor
Scan & Setup
Scan the environment and set up the compliance framework. We have made it Comprehensive for you
Perform
Help operationalize the processes. Timely action on compliance tasks prevents delays and catastrophes.
Monitor
Create the dashboard for monitoring purpose. You are Assured of business continuity.
How does Sigmify GRC help?